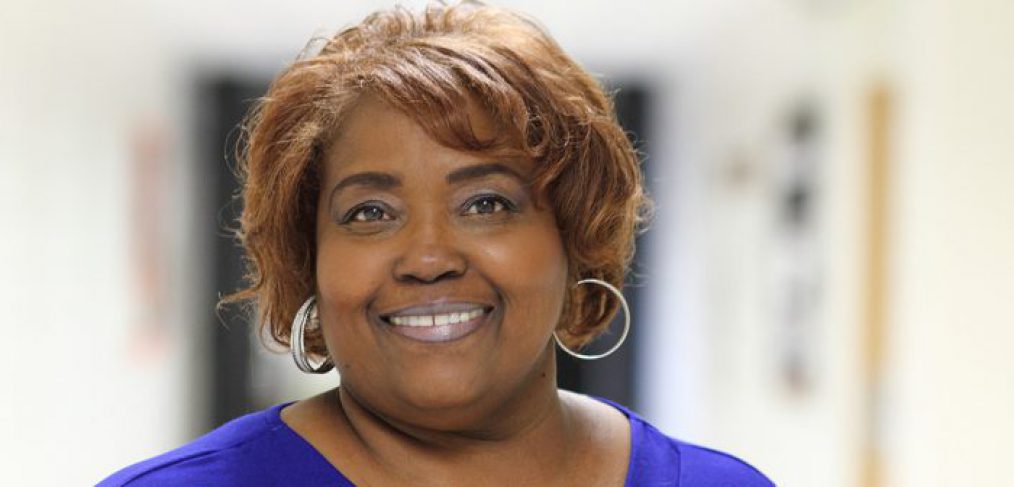 Dade Middle School superstar a finalist for statewide Counselor of the Year award
Norma Wright, a counselor at Billy Earl Dade Middle School, is one of five finalists for the Lone Star State School Counselor Association School Counselor of the Year program.
The program honors the best of the best in Texas: school counselors who are running a top-notch, comprehensive school counseling program at either the elementary, middle or high school level. This year's school counselor of the year candidates completed an extensive application process and were judged by a panel of counseling professionals on multiple criteria, including school counseling innovations, effective school counseling programs, leadership skills, and contributions to student achievement. There were 35 nominations submitted, 14 semi-finalists, and 5 finalists.
Wright was named the 2015–2016 Dallas ISD Counselor of the Year. Wright says that being a counselor is a calling.
"It is the work in serving the needs of any educational community that has driven me to be equipped with the skills necessary to meet the needs of that community," Wright said. "We dice the children on academics, and performance, but the focus has to be on the whole child. It's my unwavering commitment to building relationships that keep the core of the school on one heartbeat."