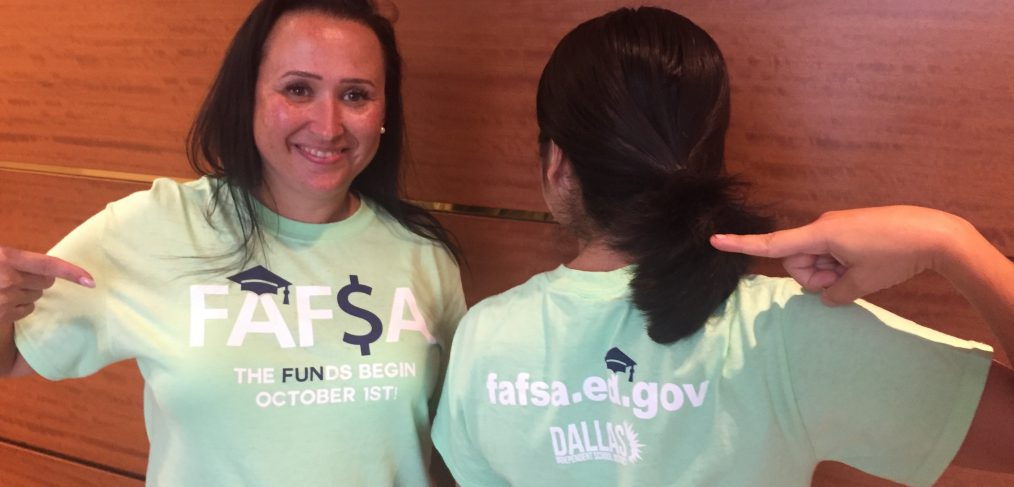 Counselors and partners go green to promote FAFSA launch date
The Free Application for Federal Student Aid (FAFSA) launches October 1, 2017 for high school seniors. National and local reports show that students who complete the FAFSA are more likely to attend college, and the sooner they complete the application the better their chances are for receiving all eligible aid.
To help build momentum around the FAFSA launch date, the district's college access partners and high school counselors will wear green FAFSA T-shirts on Friday, Sept. 29 (see attached pictures). Students and parents can turn to these campus staff members for assistance with financial aid applications for college. There are several myths about financial aid that prevent eligible students from completing the FAFSA, but advisors and counselors are ready to debunk the myths and help more students access money for college.