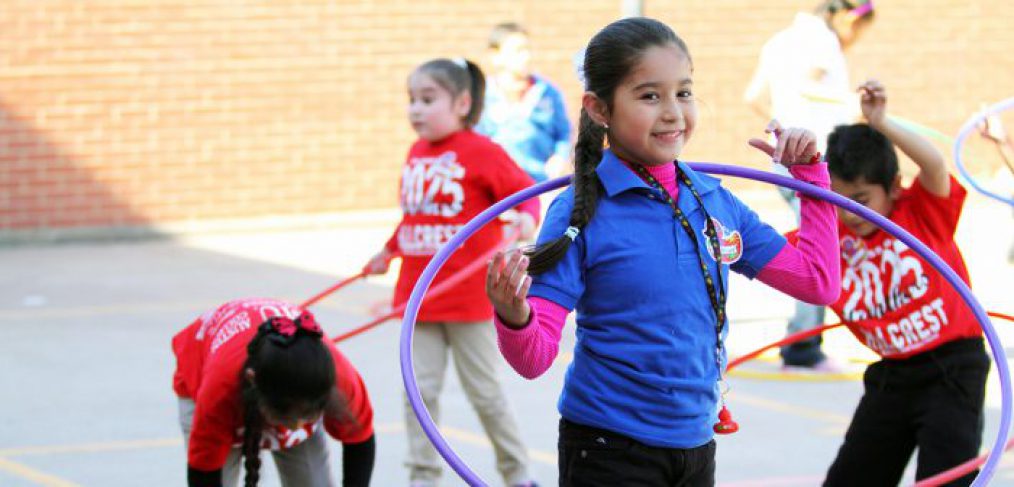 Health/PE Department taps new name to reflect broader duties
The Dallas ISD Health and Physical Education Department has a new name to reflect its additional role to provide districtwide support for the physical, social and emotional well-being of students, families and staff.
Now called the Urban School Wellness Department, it will continue to provide curriculum, assessment and professional development for health and physical education for grades K-12.
The department has become responsible for supporting district compliance with many local, state and federal mandates related to the overall health and wellness of the school community. That means it has to help build an infrastructure to support activities to achieve those goals.
One way it accomplishes such a broad mission is to provide a coordinated wellness message across classroom content areas and departments using the "Connecting Wellness Calendar." Each six weeks, highlights include theme days, national observances, Dallas-based events, district initiatives and staff wellness programs.
As the department's role has expanded, so have the district's recognitions because of its work. Some of the recent awards include a USDA Healthier US School Challenge Award for all elementary and middle schools; Texas Catch (Coordinated Approach to Child Health) Champion Award; It's Time Texas, Health Advisory Council Award and more.
Urban School Wellness Department director Barbara Johnson credits the Board of Trustees and Superintendent Michael Hinojosa with their support of health programs for students.
"Academic achievement will improve with healthier students," Johnson said. "Quality instruction includes educating the whole child. All students can achieve if they are in a healthy and supportive school environment."