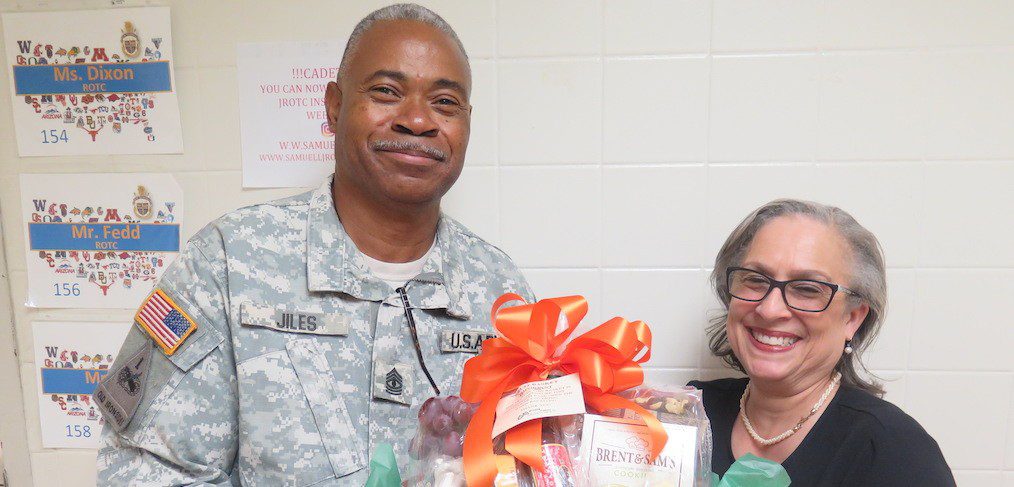 Samuell instructor helps rescue fellow teacher after car wreck
Tatum Elementary teacher Carolyn Myers was driving to work when a car crashed into her, flipping her automobile on its side.
Myers was trapped, thought she smelled smoke, and, as she puts it, "was totally freaked out."
After screaming for help, a man came to her rescue, climbing down into the car and steadily talking her through the situation—calming her down— until the ambulance arrived.
"I truly believe this man saved my life," Myers said. "I can not thank him enough."
The man turned out to be Sgt. Dewye Jiles, a veteran of the Gulf War and current JROTC instructor at W.W. Samuell High School. Jiles said his army background and medical training kicked into high gear when he saw the car wreck.
"Helping people and being a Good Samaritan is something I teach to my ROTC class," Jiles said. "I was happy to be able to help Carolyn in her time of need. I could see in her eyes how terrified she was, so I'm glad I got to be there to help."