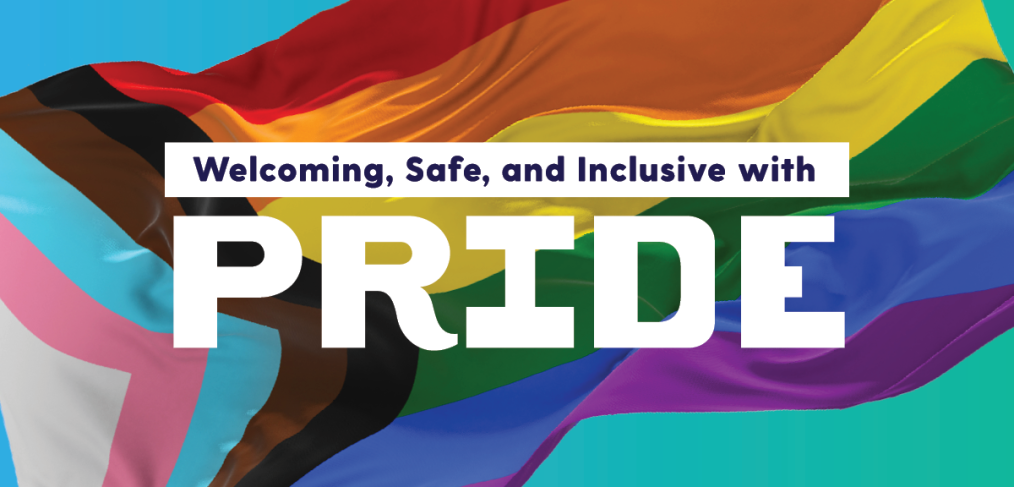 Pride Month spotlight: Celebrating supportive families
Lucy Ford, a family and community engagement coordinator in the Social and Emotional Learning Department, has been transforming student lives in Dallas ISD for 25 years and counting. She has been going above and beyond as a parent and LGBTQ+ ally for even longer.
Her only child, William Ford, officially came out to her as gay in 2011 while he was still a student at Booker T. Washington High School for the Performing and Visual Arts. Lucy said she already knew. 
"A few years before, he was going to church with a group of people who were all going to march in a Pride parade, along with a lot of his friends from Booker T.'s Gay Straight Alliance, and he asked for permission to go, too," Lucy said. "I gave him permission, and I think that was one of the moments that I knew for sure that's who he was. And I was OK with that because now I can really do whatever I can to protect him and also allow him to be himself."
Lucy has dedicated herself to showing up for William and his friends ever since, joining Dallas ISD's ally group, actively participating in Parents, Families, and Friends of Lesbians and Gays (PFLAG)—a support group for families on their LGBTQ+ journey—and attending as many of William's drag shows as she can.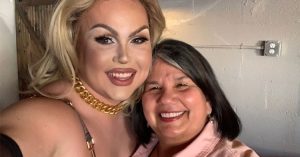 "When I came out to her, I was scared that she was not going to want me," William said. "That was so normal back then. We had a lot of gay people at our school, and I knew a lot of them who didn't have families. So having my mom literally come to almost every show she can is one of the best things ever. All of them love her because not all [them] have a relationship with their mom, so my mom is like a mom for everyone else in my community."
William, now a makeup artist and costume designer, said he did drag for the first time as a senior at Booker T. with a group of friends from the school's Gay Straight Alliance. The group hosted a show to raise money for charity, and William said "the whole school" showed up, even though the event was not sponsored by the school.
"That really kicked it off for me because, even as a little kid, I used to play in wigs and makeup," William said. "So it's always somewhat been a part of my life… it was one of those things where I was just like, 'Oh, OK, like I'm normal.'"
Lucy said she never questioned that fact. For her, having William as a child can be summed up in one word: Pride.
"As a parent, I want to make sure that my child is treated just like anybody else, and to show him how proud I am of him," Lucy said. "In PFLAG, our priorities are proud people, loving families, safe communities, and a diverse and inclusive world. If we treat everyone with respect and dignity, regardless of who they are, we are going to be in a better place."
To learn about the resources available to team members and students through Dallas ISD or to get involved in the district's ally group, visit Dallas ISD's Support Services for LGBTQ Youth website.