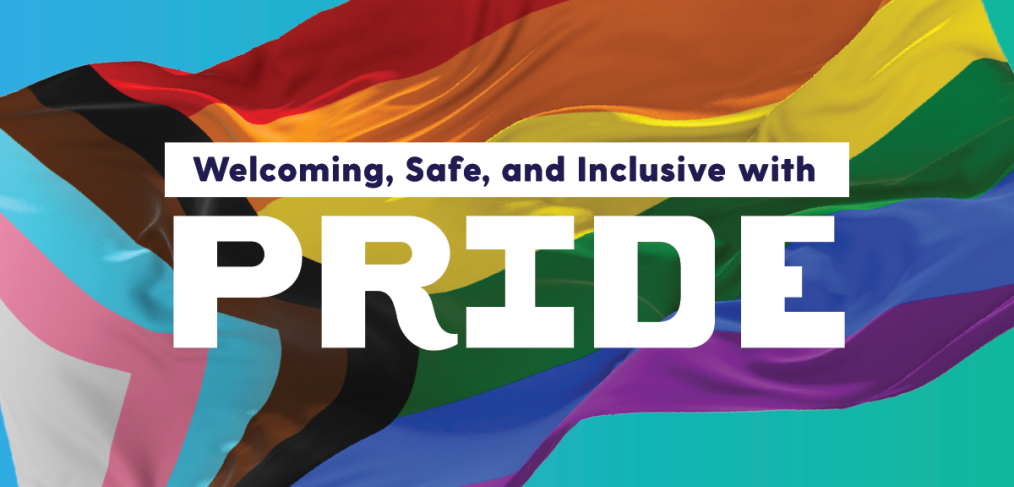 Pride Month Profile: creating alliances
Before Cristal Pesina was in her current position as the Gay-Straight Alliance (GSA) sponsor and engagement coordinator at Innovation Design Entrepreneurship Academy at James W. Fannin (IDEA), she was a student at Moises E. Molina High School, struggling to understand who she was holistically.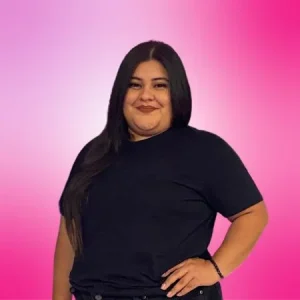 GSAs are school clubs in which students can talk and learn about sexual orientation, gender identity, and some of the issues that surround them. These clubs play a vital role in making schools safer for those who have identified as lesbian, gay, bisexual, transgender, or queer/questioning (LGBTQ+) by providing a supportive and accepting space. In addition to making sure the groups have regular meetings, faculty sponsors are responsible for providing information about the community and personal support when needed.
In the 2021-2022 school year, Raymie Venable, then the new principal at IDEA, wanted to make sure that everyone in the school felt seen, heard, and advocated for, and since the school didn't have any representation for the LGBTQ+ community, she enlisted help from Pesina. Having worked with Pesina while they were serving at another Dallas ISD campus, Venable knew that she was out and a passionate advocate for helping the kids in her community.
"I was a little nervous at first because I wasn't sure if there was a need or even a desire for it at this campus," Pesina said. But it became a full-circle moment for her when she recalled that she had been introduced to GSA as a student at Molina High School.
"Even though I wasn't ready to come out or even comfortable with my own life yet, it helped me so much to know that this club was a [resource] for me. It was a beautiful thing to see two of my friends be a part of it and accepted into the group," Pesina said. "I've known since about sixth grade that I was a part of this community, but I believed what society said. My culture, and fear of what my family would think, made me hide who I truly was."
Now, more than 10 years later, this was her time to show the students that she had become the woman she had wanted to see then, who could be a mentor, and the woman who is now fully accepting of who she is. After realizing that she was more than ready for the position, it came time for Pesina get a gauge on students' interests. This was a new thing, so neither she nor the students knew what was to come, but all were excited about the future.
"I just put it out there to see if the kids would be interested in joining GSA, and I was surprised that 12 or 13 students showed up to the interest meeting," Pesina said.
This is a student-led group and they had to understand some house rules from the beginning. The space had to be a respectable and welcoming environment for anyone interested in being a member. They needed to understand that whether others were okay with being out or wanted to keep it private, or even just wanted to learn more about being an advocate, everyone was welcome. By the time the second meeting came around, students were already comfortable enough to share where they stood on the matter.
"I made myself vulnerable and told them about my personal experience, then I opened the floor and asked them to share as little or as much as they liked," Pesina said. "Club time is a safe space for the students and myself, but it's also a place of celebration and joy."
In addition to creating a space for the students to bring up heavy and light things, Pesina does the same for her colleagues and administration at her campus. With the support from her principal and the district, she's able to be the liaison between the LGBTQ+ and the allies that she's helping create at IDEA. Pesina is teaching the team how to communicate with students and how to ask the right questions, hanging ally signage, and even sharing personal stories. With the campus holding trainings, more students are feeling safer to share their stories, and the number of people in the club has exceeded expectations.
"To know that every district doesn't have this kind of support means so much to me and I am so grateful that we have a department dedicated to us," said Pesina.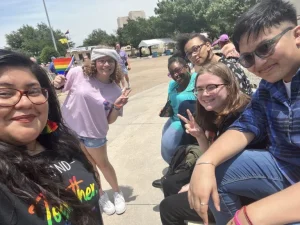 Dallas ISD has taken many strides to make sure that every student is seen, heard, and supported, and the district has implemented things like the GSA Summit, she said. The summit is for students, parents, and the entire community to gain more knowledge of what's going on in the world around us. Speakers are brought in to explain what is happening within the state legislature, legal rights, getting registered to vote, and family support services.
After two annual GSA Summits, more people are learning and expanding their understanding of the LGBTQ+ community. This year, two other districts were able to join and take part in the cause and activities.
"The teenage me is so proud of how much this has spread, but I want so much more for us," Pesina said.
The impact that just one person has had is nothing short of amazing, but it takes everyone doing their part to ensure every person within this district has equity and inclusion.
"If there is one thing I would tell everyone," Pesina said, "it is to not tolerate any discriminatory speech, verbiage, or jokes regarding the community among each other. If anyone finds themselves in a situation where there's a joke being thrown out, just shut it down in the nicest way possible. That's what I try to do."
To learn more about what Dallas ISD is doing to support the LGBTQ+ community, please visit https://www.dallasisd.org/Page/56986.