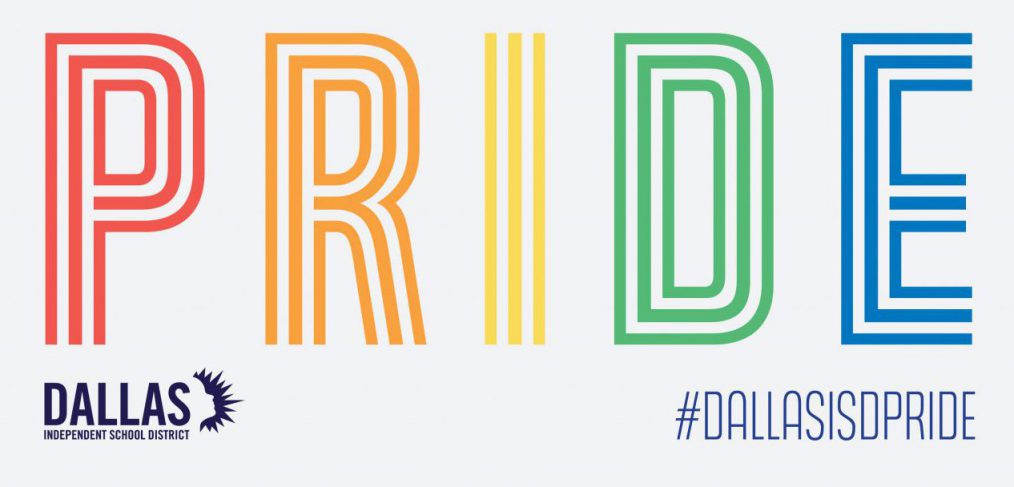 Safe, welcoming and inclusive with PRIDE
June is Pride Month and Dallas ISD celebrates our commitment to providing safe, welcoming schools for all – including those who identify as lesbian, gay, bisexual, transgender, queer, questioning and other identities (LGBTQ).
In 2017, our board unanimously passed a resolution designating all schools as, "welcoming and protective to the fullest extent of the law."
The resolution details its pledge to provide a high-quality education regardless of one's status specifically naming sexual orientation, gender, and gender identity.
Since that pledge, the district has established an LGBTQ Youth office to provide resources and support for students who may not yet be comfortable sharing their identity with family or friends. Often times these groups experience harassment, indifference, bullying and exclusion and the department's goal is to the ensure all students have a safe school experience. This joins the conversation, as we highlight some of the work being done to support LGBTQ students and staff using the hashtag #DallasISDPRIDE.
Let us use this time to reflect on how we can all do our part to create a more safe, welcoming, and inclusive district with pride.
For more information on the LGBTQ resources please contact supportlgbtqyouth@dallasisd.org or (972) 925-3516.